0
0
For the bro who downs his protein shakes lukewarm.
Proper beverage etiquette is a must for the modern bro.
Here's 6 of the most useless rules from the Book of Bro for getting a grip on your drink game: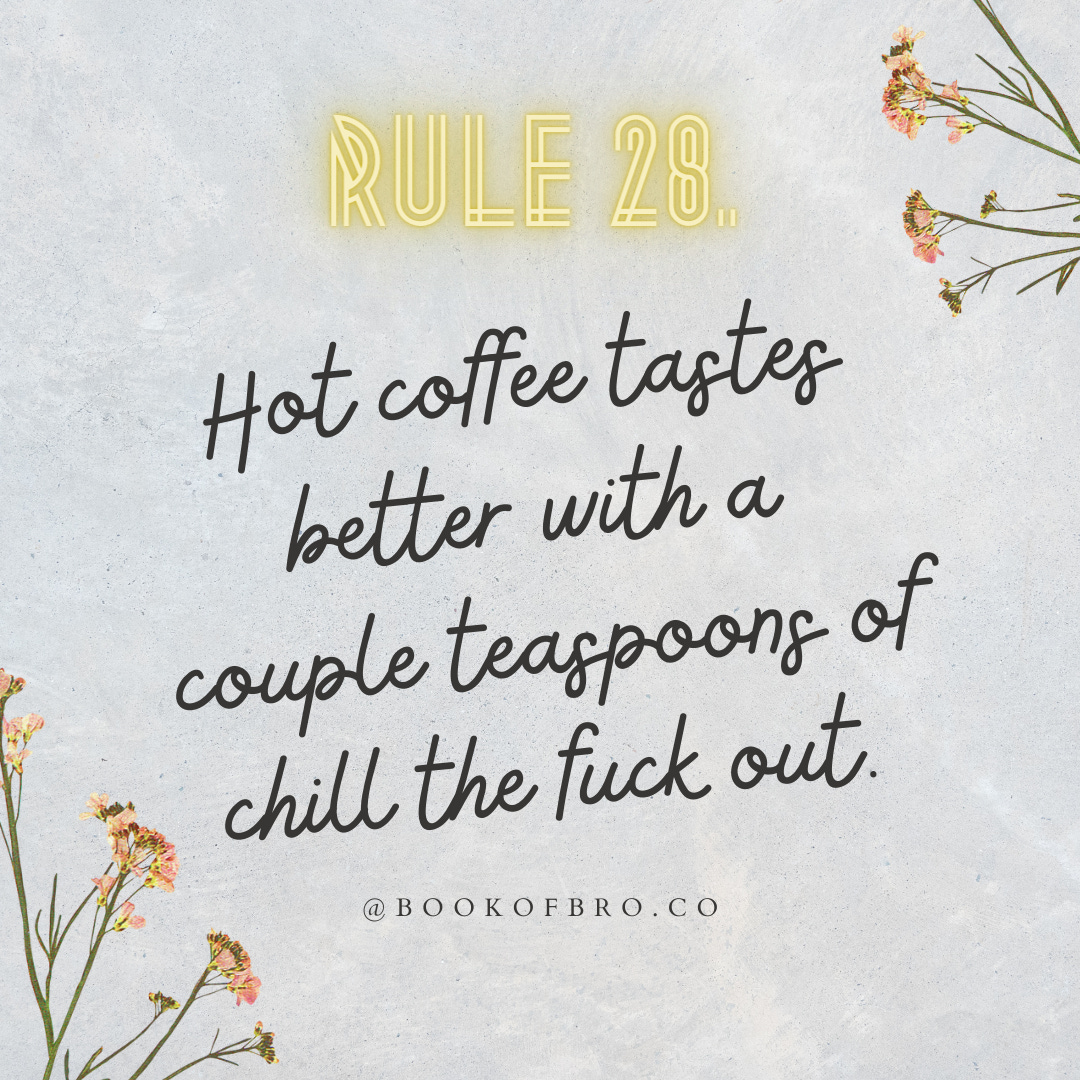 Rule 28. Hot coffee tastes better with a couple teaspoons of chill the fuck out.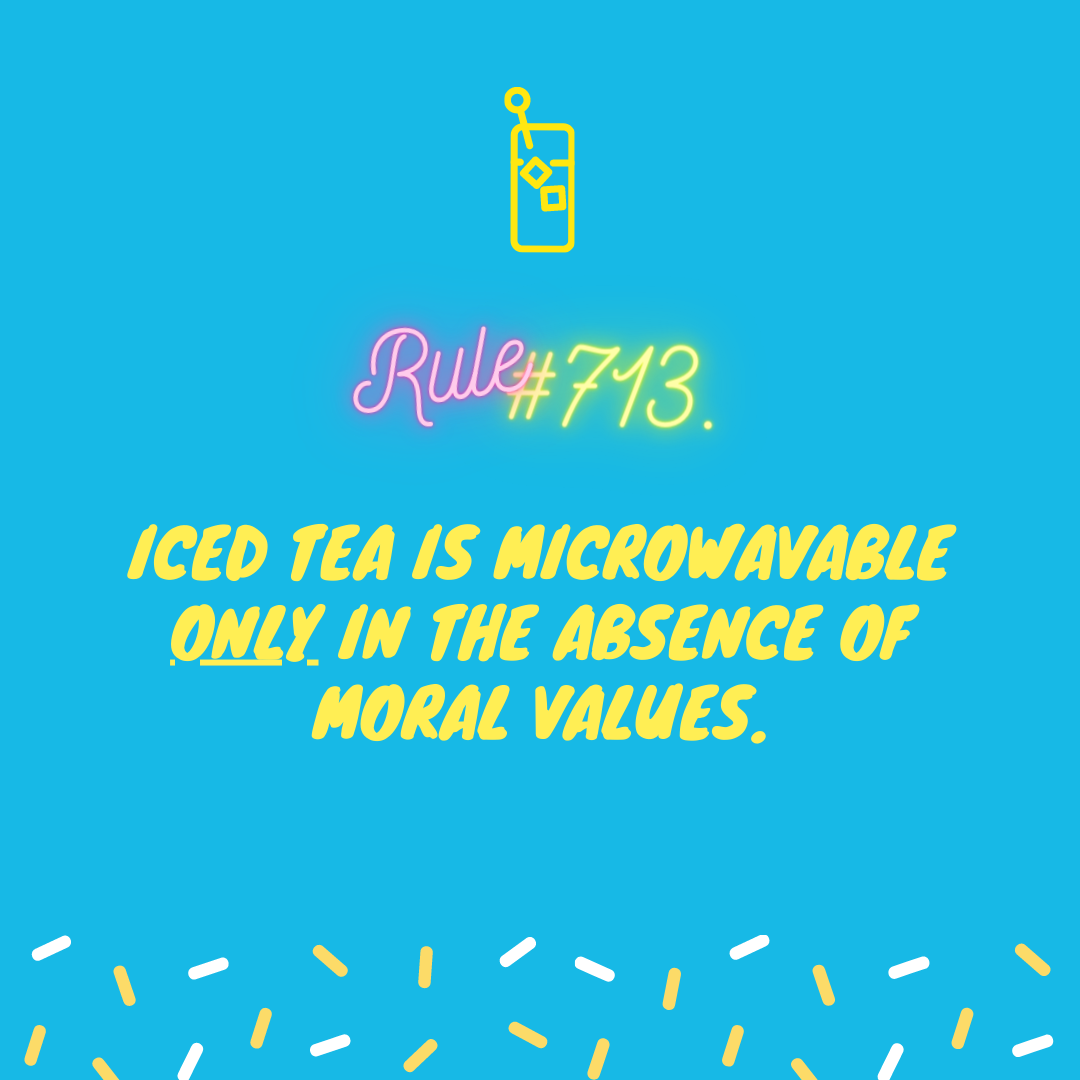 Rule 713. Iced tea is only microwavable in the absence of moral values.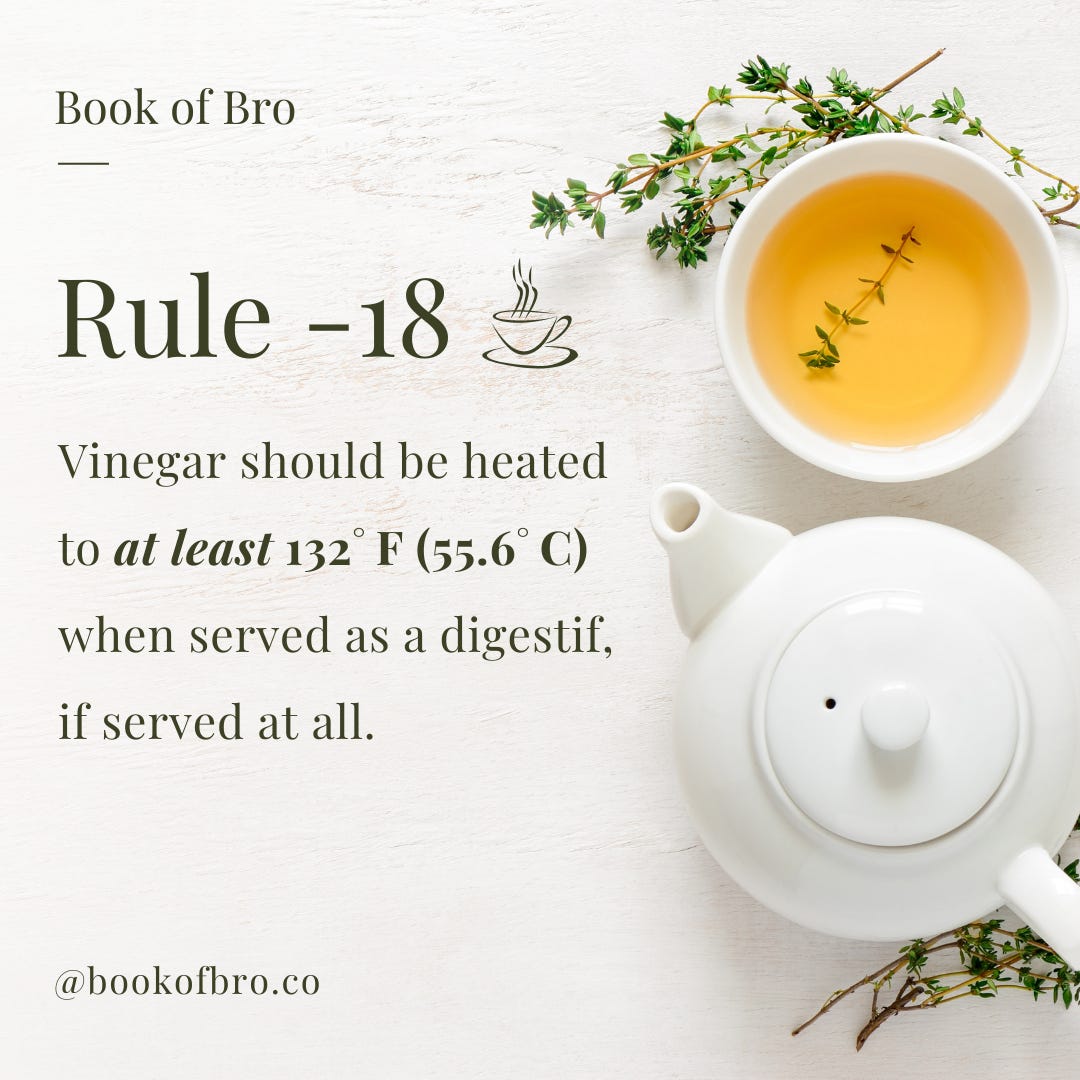 Rule -18. Vinegar should be heated to at least 132˚F (55.6˚C) when served as a digestif, if served at all.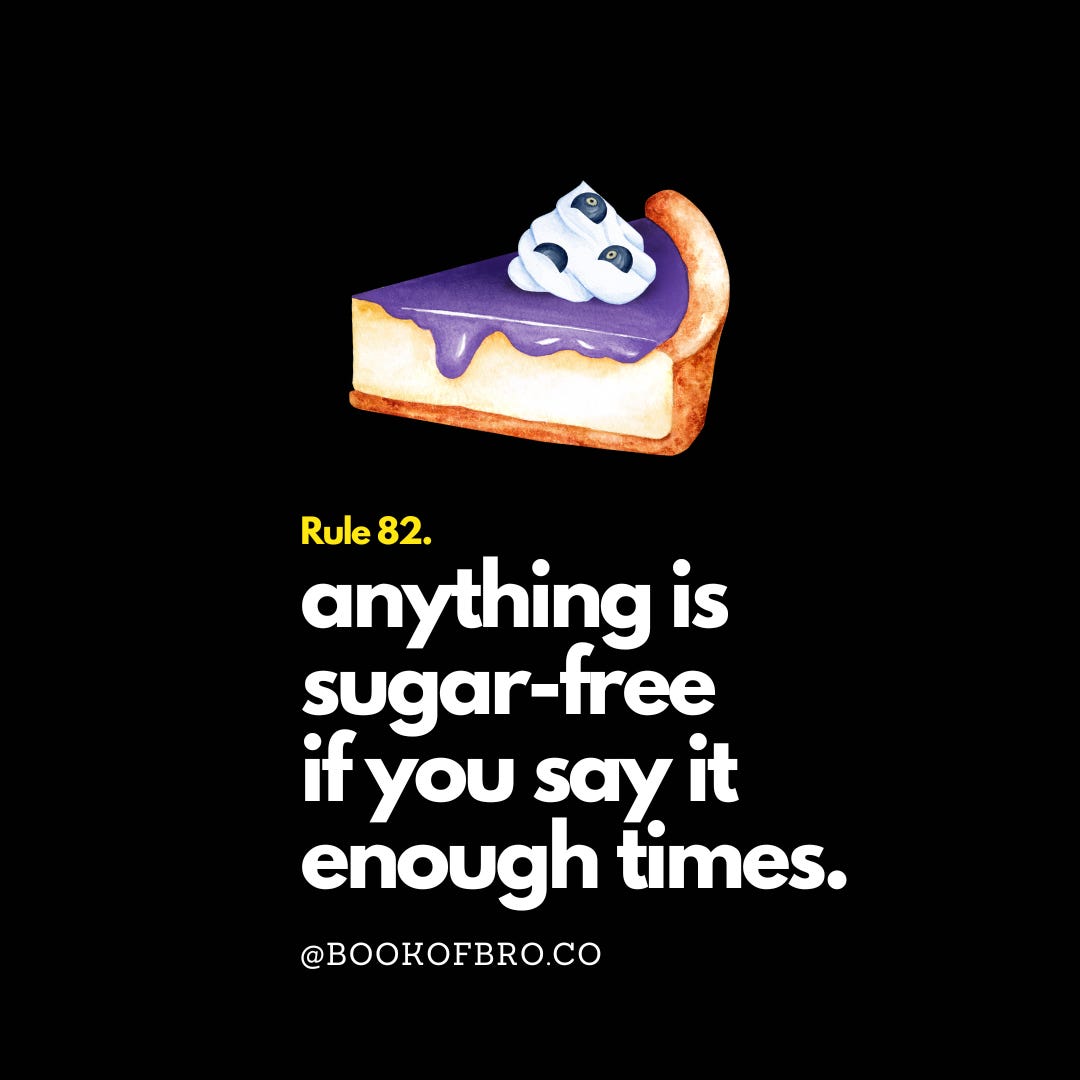 Rule 82. Anything is sugar-free if you say it enough times.
Rule 102.
Know the strengths of your drink container when engaging in a street fight.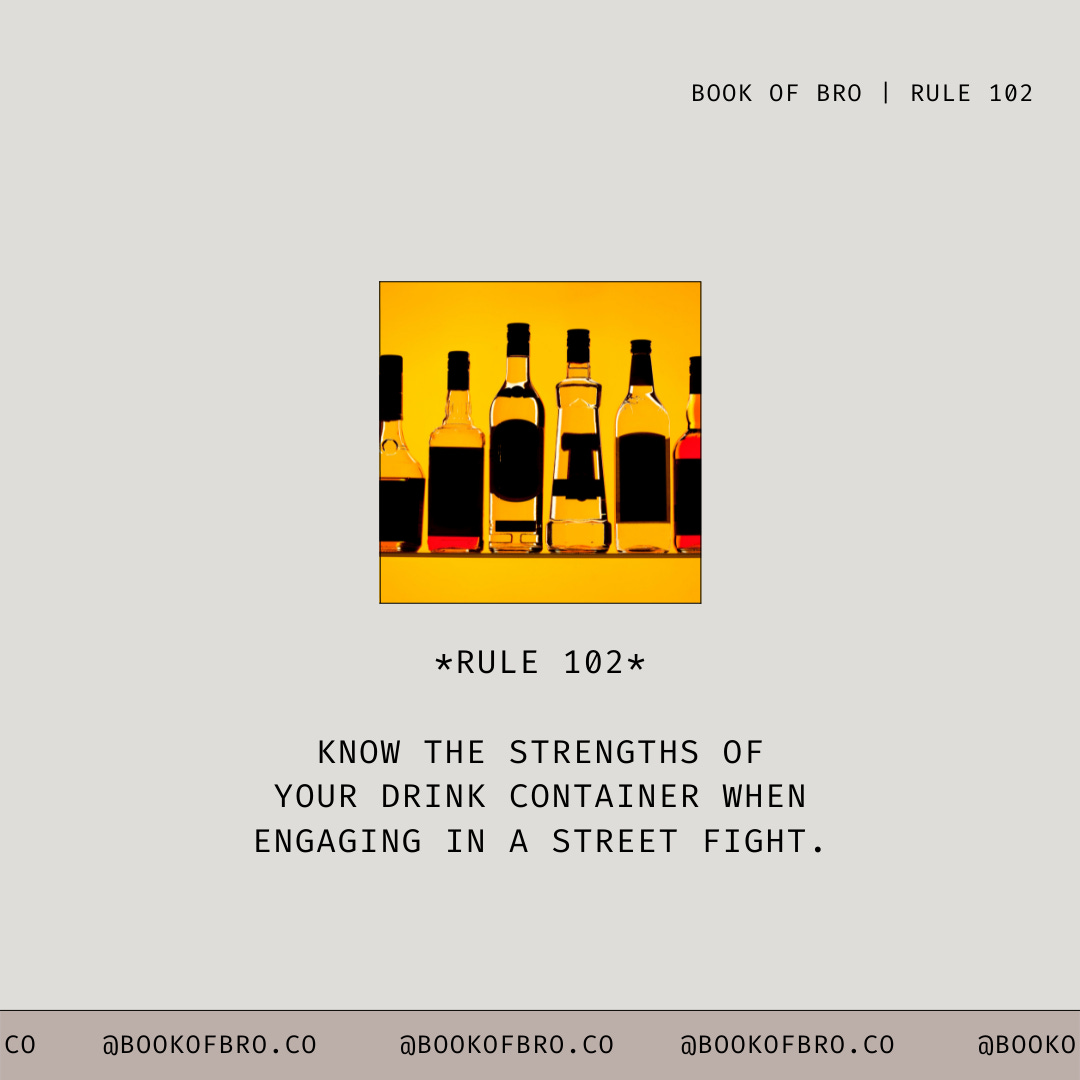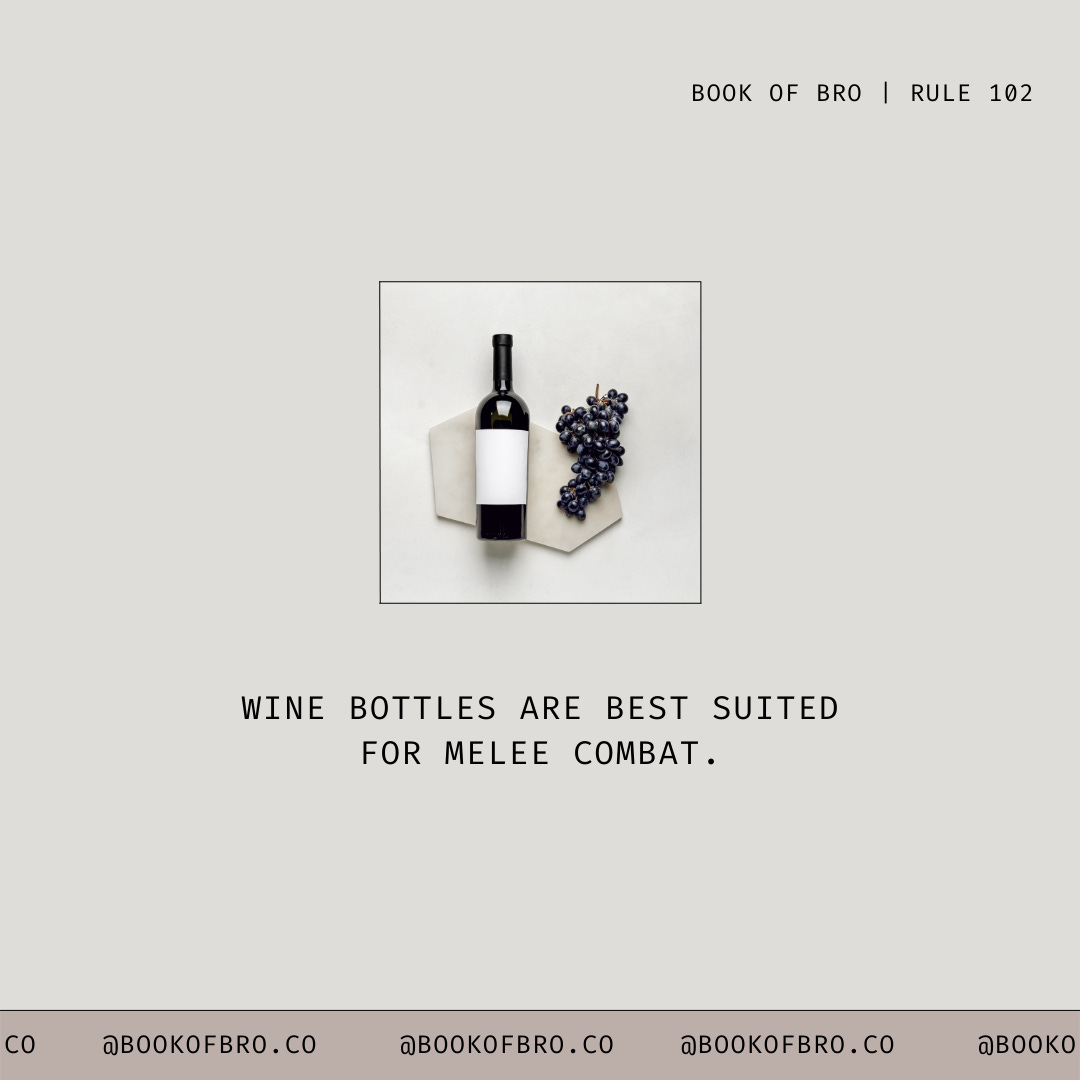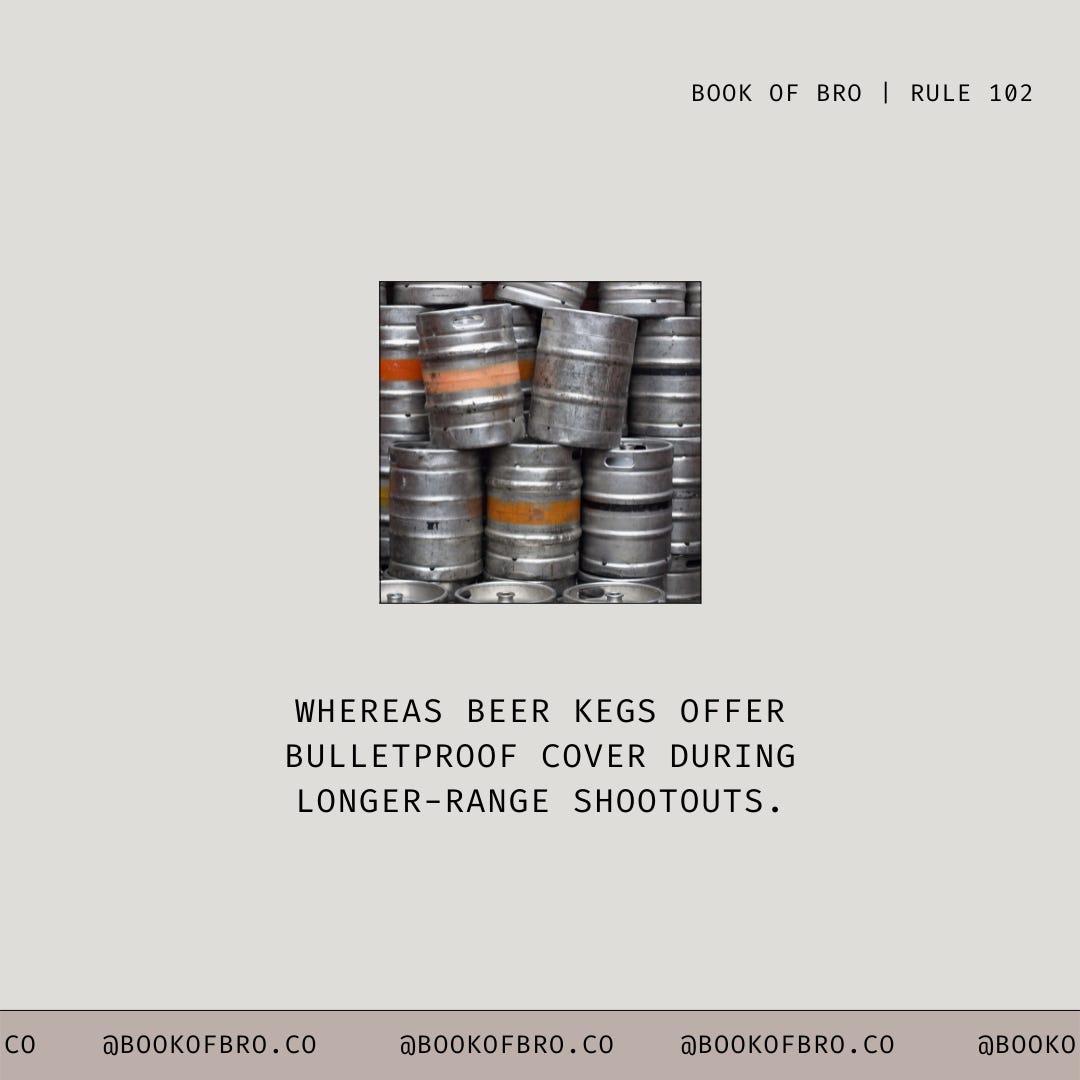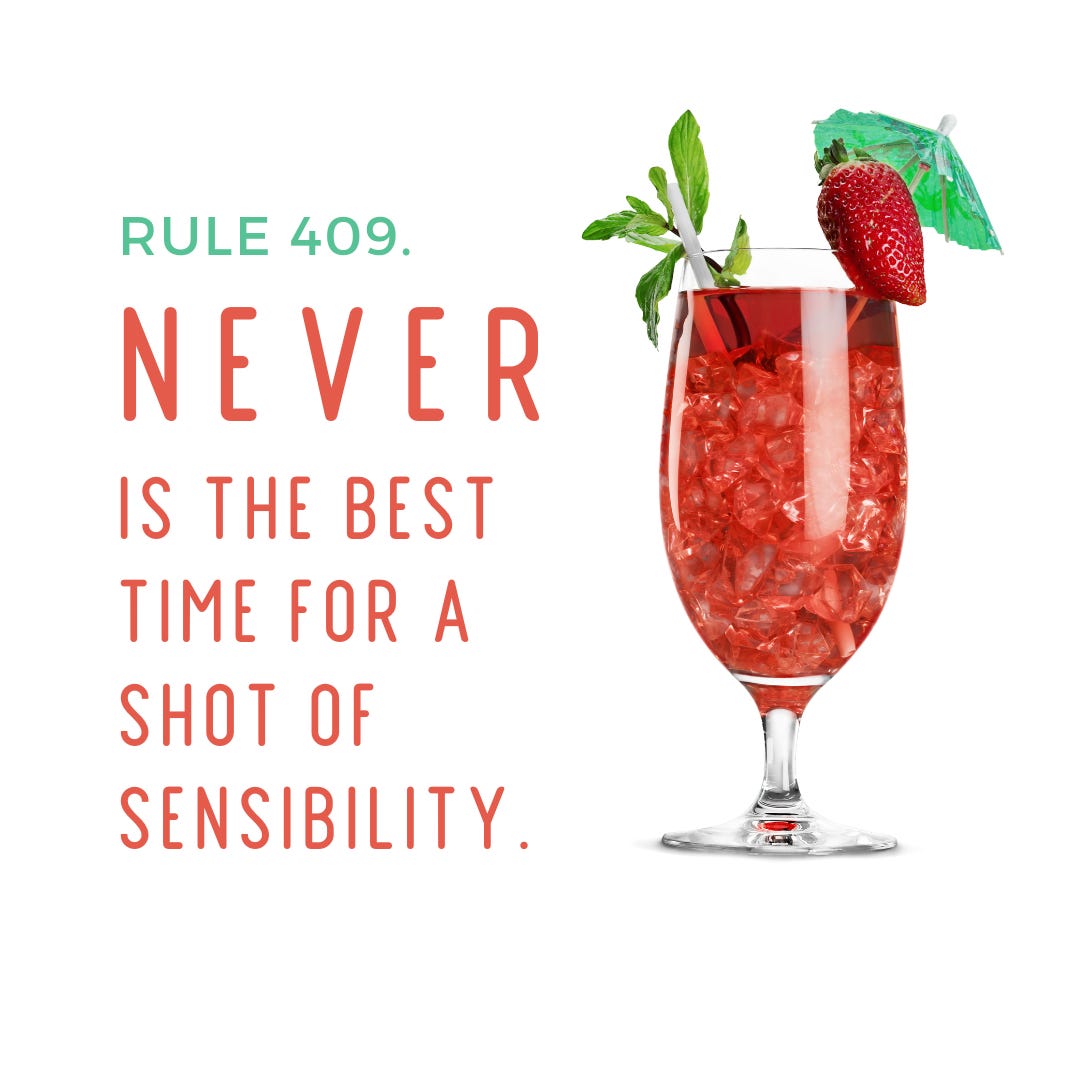 Rule 409. Never is the best time for a shot of sensibility.