Read Time:
7 Minute, 0 Second
With life blowing up from every angle, clearer heads prevail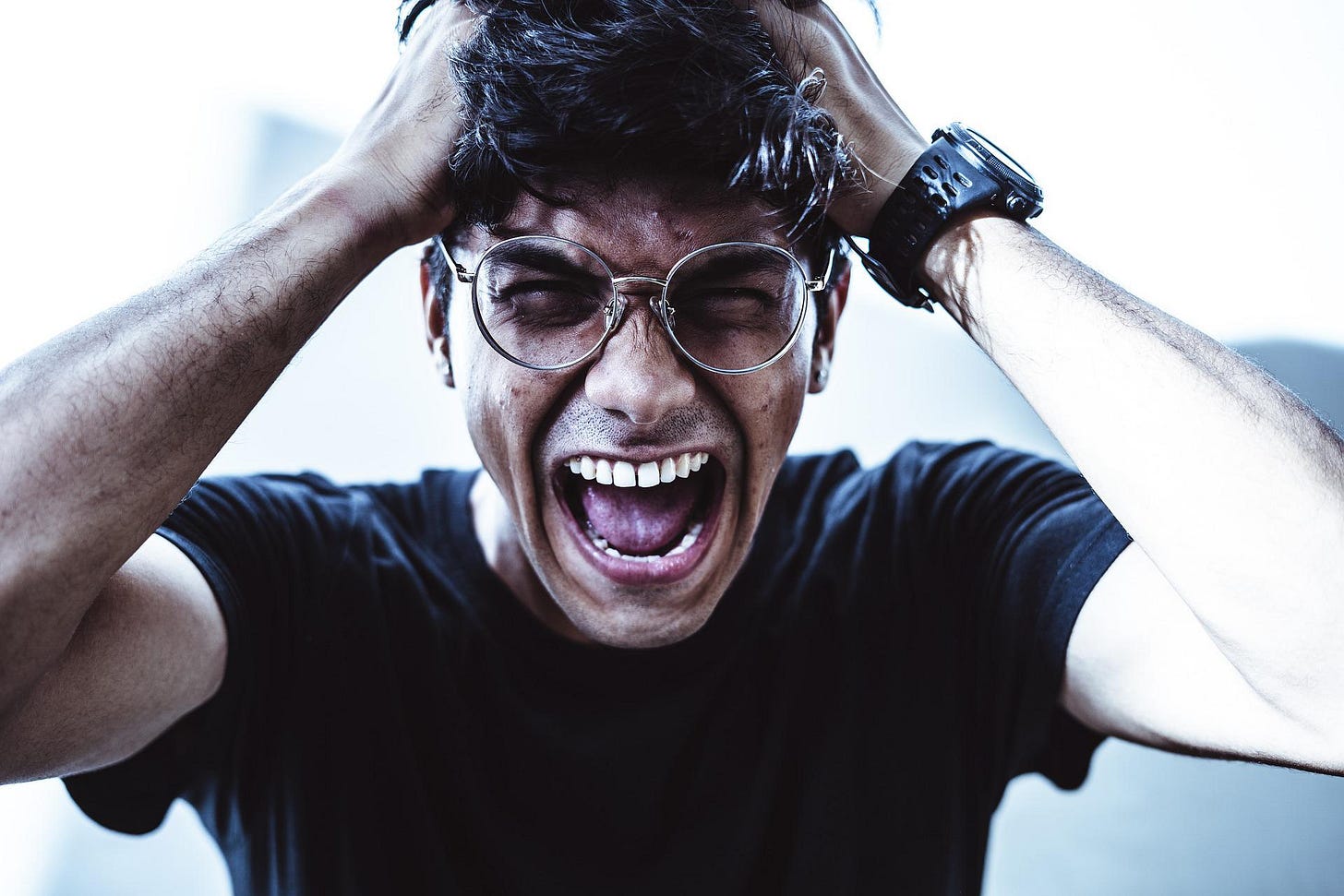 If you haven't noticed by now, the world's in a troubling place. And if you're not careful, you can get swept away by it all.
Is there a panacea? Something to help you keep your head on straight and navigate the choppy waters.
What parts of your life should you be prioritizing right now?
Money?
Time?
Relationships?
None of those.
If you're going to survive and thrive, you need to learn to manage your health — mind and body — especially your stress.
Stress can poison every aspect of your life and most dangerously, suppress your testosterone production.
Testosterone — that beautiful hormone that fuels the male engine — is responsible for everything masculine. Ambition, focus, stoicism, libido… everything. And cortisol — the stress hormone — destroys it.
Let's take a look at 6 everyday tips you can use to keep your stress levels low and lay the groundwork for future money, time, and relationship gains.
1. Get in the Gym or on the Trail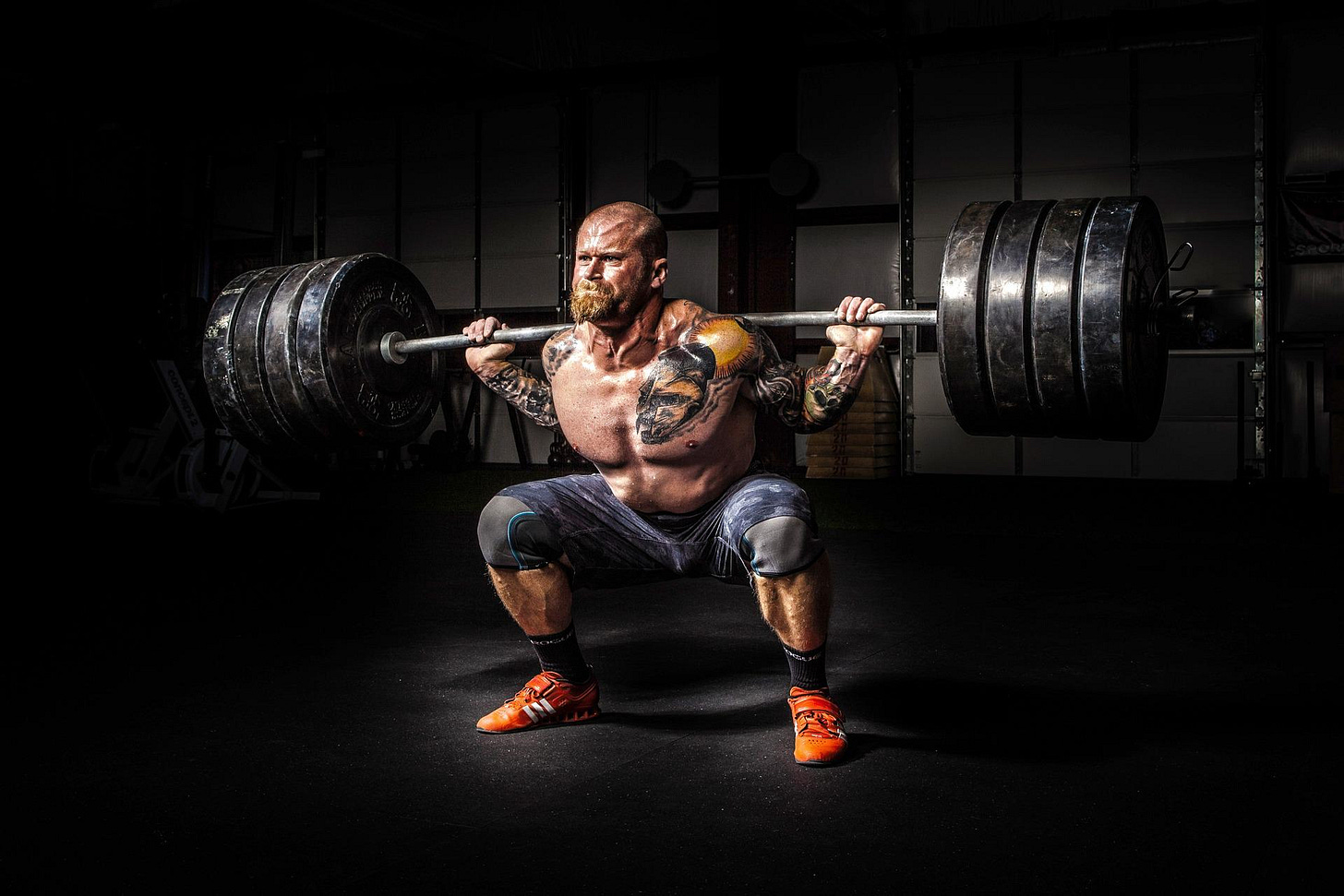 Men were meant to move.
It goes without saying that muscle and movement make for highly-competitive, dominant, and highly-durable men capable of taking on any of life's challenges.
And the best part of working out to reduce stress is that the benefit is two-fold. A proper workout routine goes hand-in-hand with a proper diet. So not only are you lowering cortisol levels in your body, but you're also boosting your immune system — something that's increasingly at the forefront given our covid climate.
Don't settle for walks, though. You gotta put in some effort.
The science says that moderate-intensity exercise boosts your immune system and slows down the release of cortisol.
Put simply, lift some weights and go for a run.
2. Stretch to Reduce Stress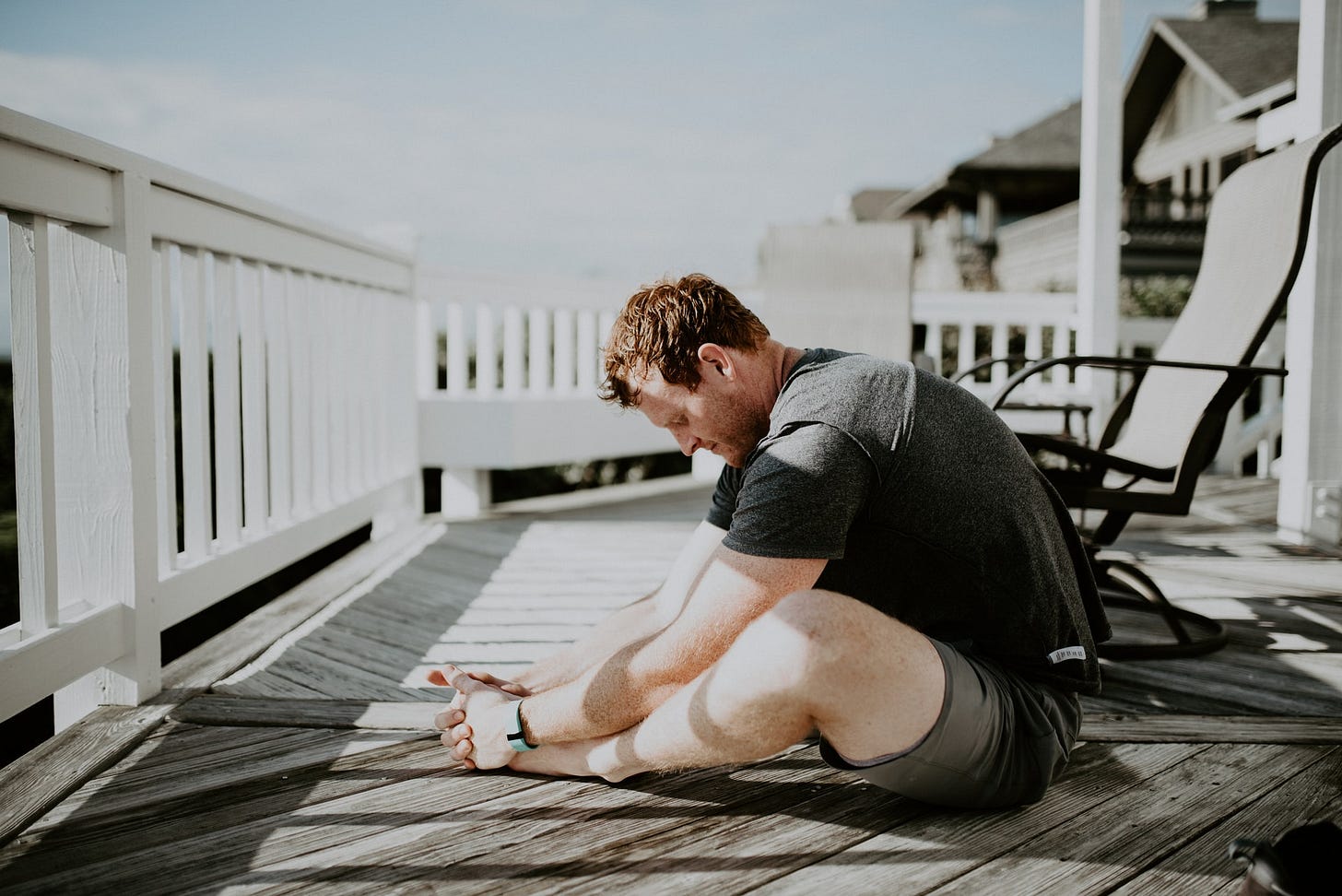 There is a reason over 300 million people practice yoga worldwide.
Yoga has become increasingly popular with men as an exercise to help with mobility, flexibility, and of course to reduce stress. Joe Rogan is constantly singing its praises. In fact, one of yoga's original uses was to prepare the practitioner for meditation sessions. Read more about how you can use meditation to boost the number one male superpower — focus — in my post here.
If yoga isn't for you, don't worry. It doesn't have to be that complicated.
Stretching, yoga, massage… it's all basically the same thing — low-impact movements that release tension, stimulate the immune system, and increase blood flow.
Personally, the old school stretches we were taught in grade school P.E. class, a foam roller, and a tennis ball to work out hard knots are my go-to "yoga" toolkit.
3. Foods That Lower Stress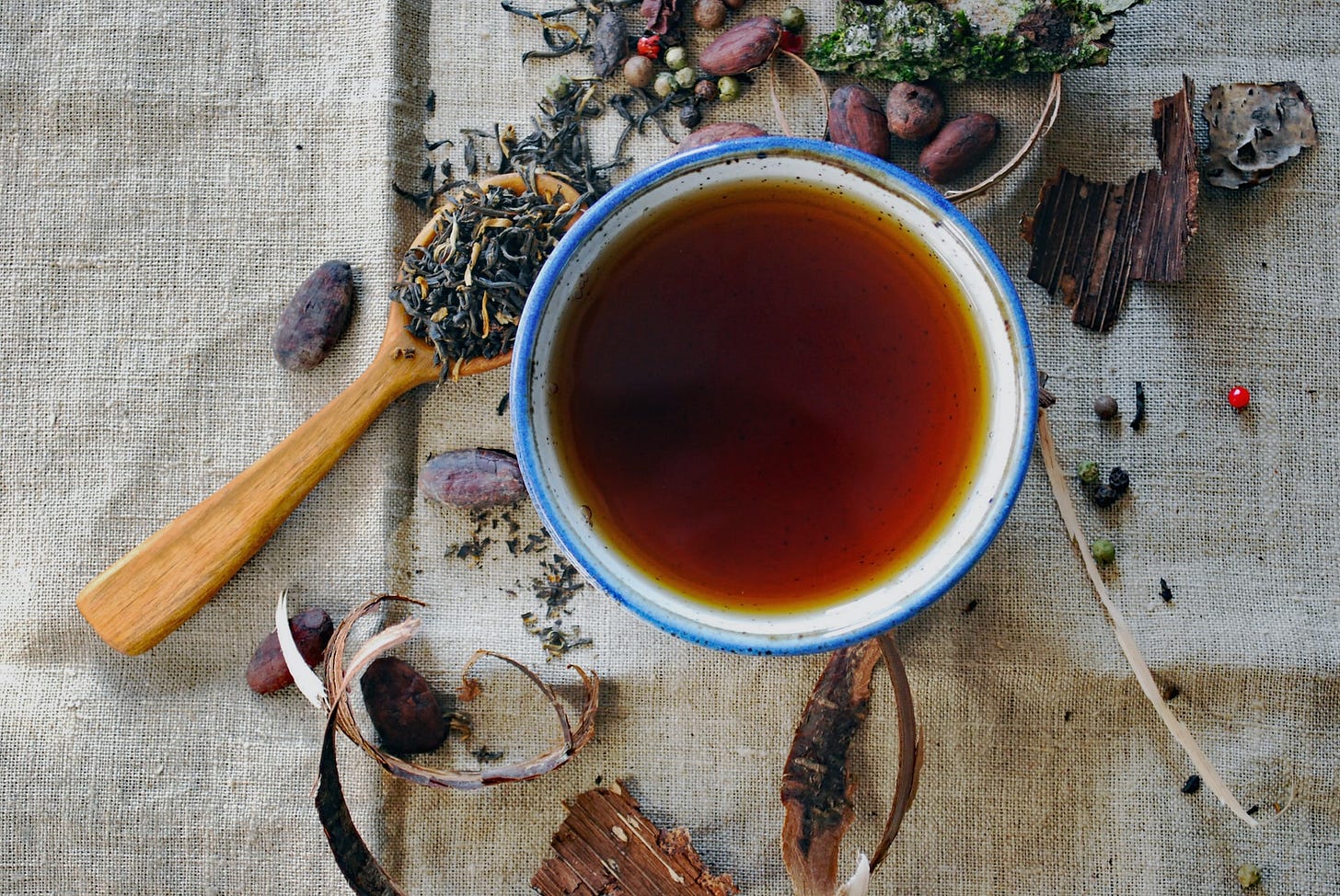 Fight the battle from the inside out.
Paying attention to what you eat is a key element in reducing cortisol, boosting your immune system, and giving you the energy you need to stay consistently competitive.
If you're searching for beverages you can drink throughout the day to help you manage your stress, look towards the tried-and-true teas.
Peppermint, chamomile, and matcha tea — make sure to choose low-caffeine options — can do wonders for putting you in zen mode.
For foods, you want to keep your metabolism and hunger level throughout the day — "hangry" is a thing.
Navigate to the carbs, they prompt the brain to make serotonin — a mood and happiness hormone — and they keep you feeling fuller longer if you choose the right ones. Stick with complex carbs such as whole grains, beans, and fiber-rich fruits and vegetables — apples, berries, bananas, broccoli, and leafy greens.
4. Fix Your Sleep Pattern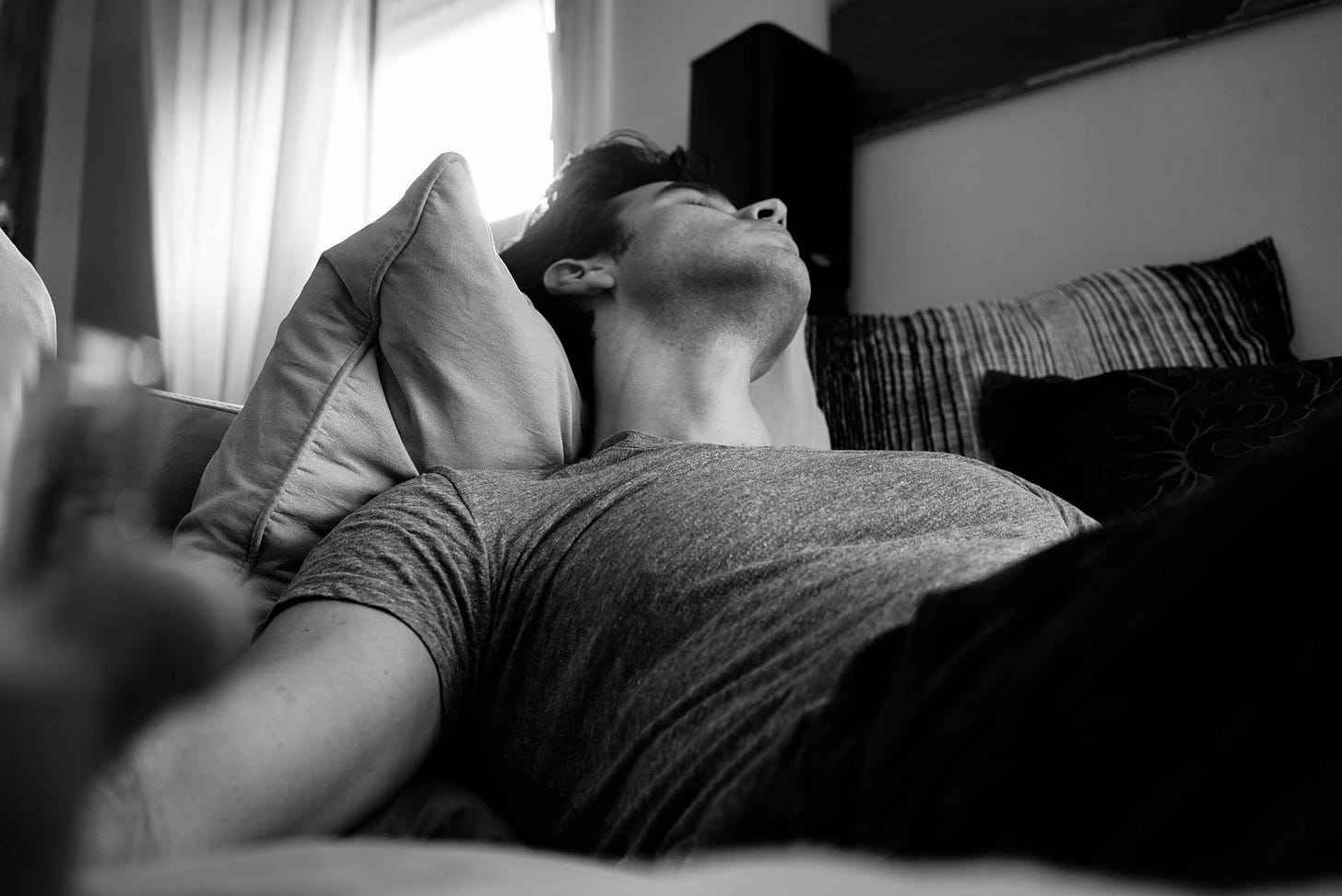 The 4-hour sleep trend was a mistake.
Who knows where it came from, but burning the midnight oil every night is a bad idea. Your body needs sleep.
Gary Vee gets 6-8 hours per night.
Gary Vaynerchuk @garyveeSleep is such a winning formula! I'm surprised by people having pride in not sleeping. I'm a 6,7,8 hour guy! It's not how little you sleep, it's how much happiness and productivity you create while you're awakeDecember 19th 20192,026 Retweets10,438 Likes
And Elon Musk goes for "about six hours" because any less and "total productivity decreases."
I recommend doing the same. Find your rhythm.
Going to bed at the same time every night goes a long way in reducing your overall stress levels. Get in line with your natural circadian rhythm if you want to regulate your mood, weight, and mental stamina — all key metrics for minimizing stress.
Treat sleep like a block in your "daily schedule" — it's that important.
If you have access to them, an Apple Watch or Whoop band can help track your sleep cycles. You can get accurate measurements of the best times to go to bed and how long you need to rest to be fully refreshed.
5. Meditate to Bring Order to Your Life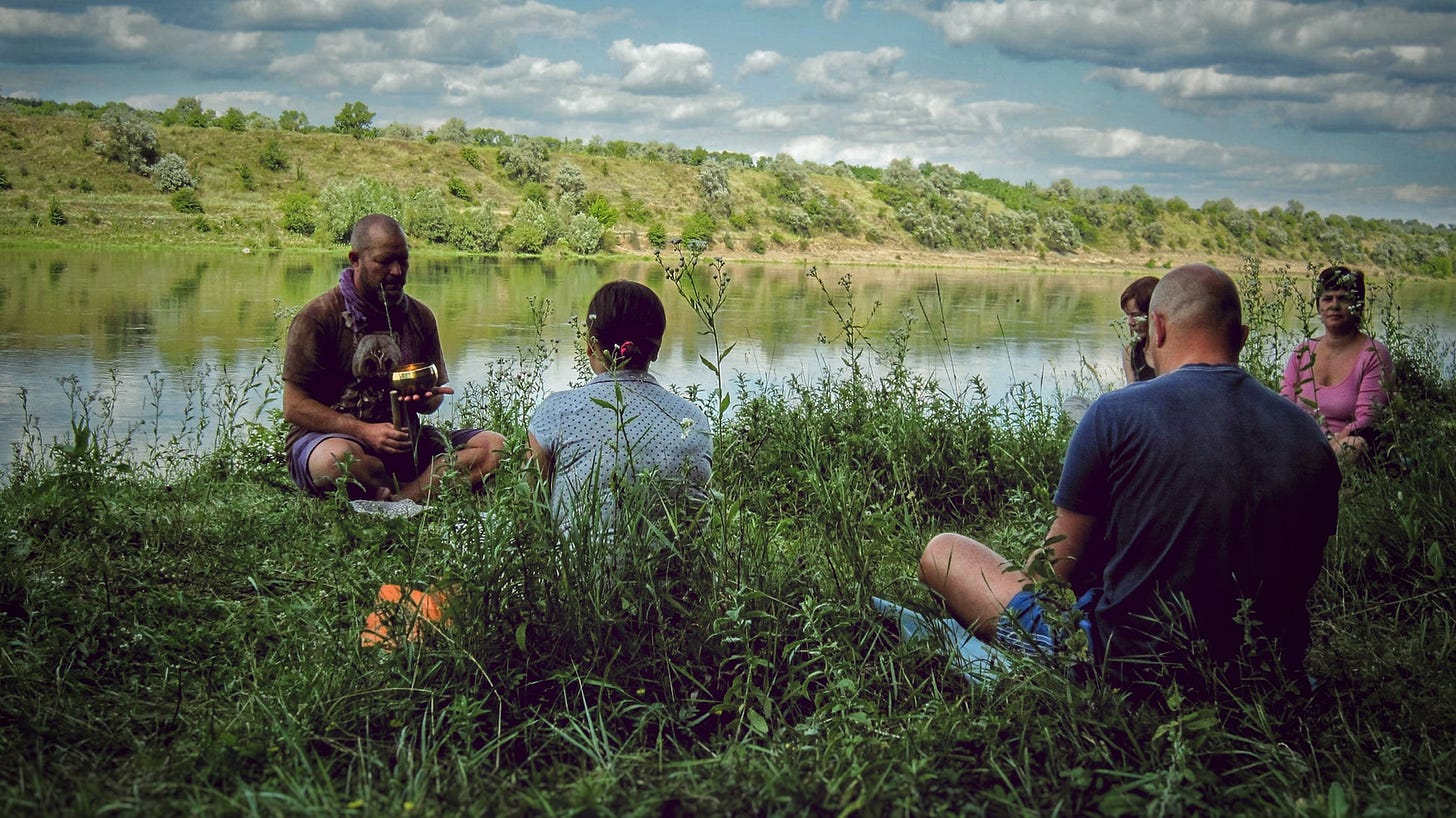 Meditation is like leg day — if you want complete balance, don't skip it.
Mental health is on the decline and feelings of anxiety, worry, and listlessness are on the incline. In short, it's chaos out there.
But there is a way to level all of it off.
A lot of stress comes from getting wrapped up and overwhelmed by past, present, and future ideas, feelings, and events all at once.
Meditation — specifically for awareness — can help you unravel, order, and take stock of that ball of carnage. There is a reason highly successful athletes and CEOs operating in high-stress environments every day practice daily meditation. It works.
By becoming more aware of your body, mind, and feelings, you can learn to prioritize stress you can control versus stress that you thought you were responsible for.
For quick, practical lessons on meditating for awareness, head on over to Headspace to get started.
6. Create a Schedule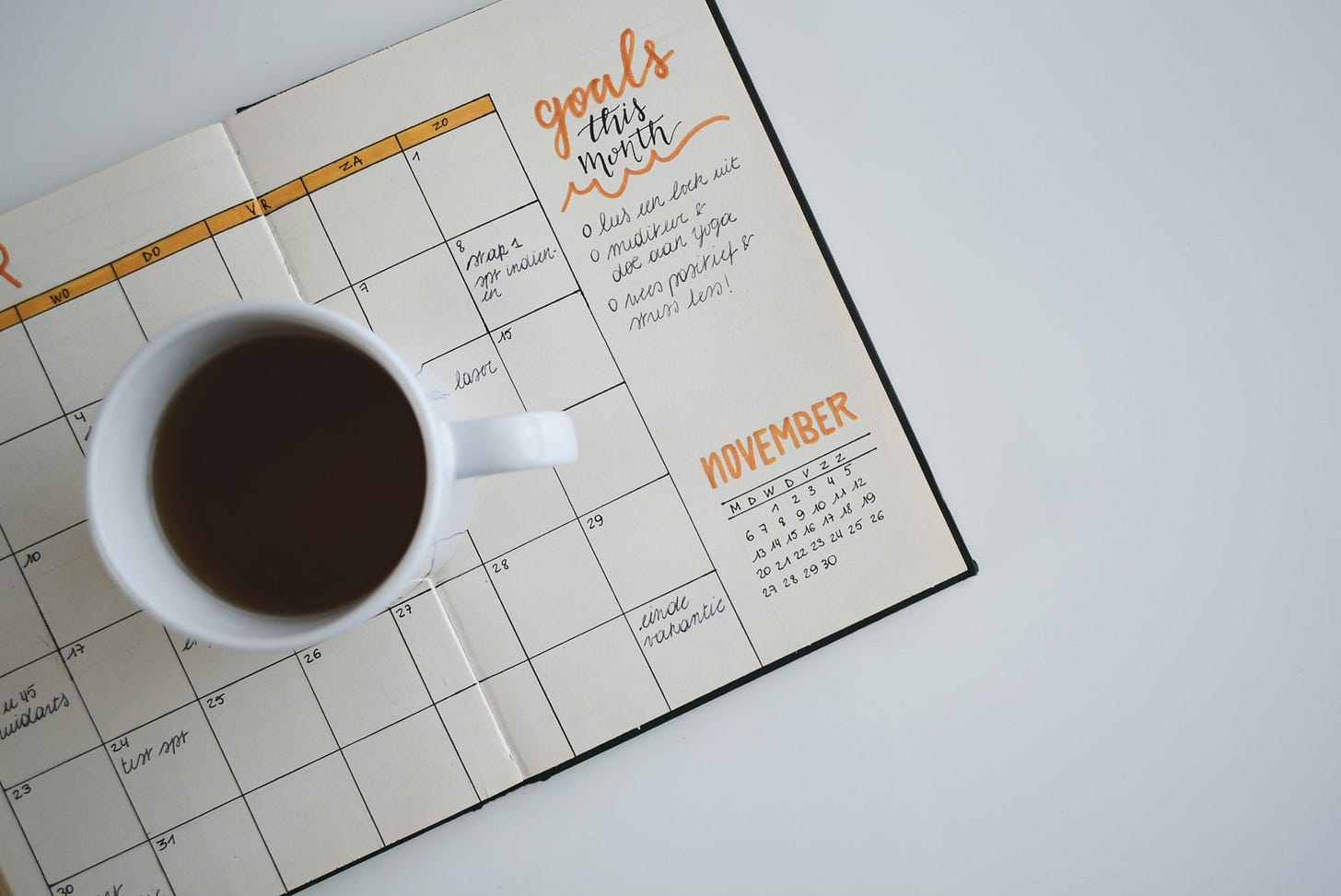 Here's a paradox that pays off:
"Discipline equals freedom." – Jocko Willink
A lot of life's stresses come from our relationship with time. If you're constantly feeling overwhelmed — suffering from "not enough hours in the day" syndrome — you're not alone. But here's the kicker: all of that is usually self-imposed.
It might seem counter-intuitive, but take the time to schedule your days and weeks in 30- and 60-minute blocks — you'll find that you're probably not as busy as you think you are.
Scheduling your day forces you to be honest with yourself. Are you really using your time wisely or are you taking a 60-minute "break" to mess around online?
You're also forced to prioritize. Do you really need to accomplish everything? Or maybe you just need to learn to say "No" to bullshit tasks.
Try bringing some order to the chaos and you're going to find that you have a lot more time than you think.
Conclusion
If you don't have your health, you have nothing.
Life is about managing 3 resources — money, time, and relationships. And they all depend on you being alive and healthy enough to enjoy them. So do yourself a favor and start prioritizing your physical and mental health by maintaining a healthy amount of stress.
Not all stress is bad for you — resistance builds resilience — but a lot of stress can pollute your life.
Don't get lost in the clutter, gentlemen.