Read Time:
2 Minute, 55 Second
One of the easiest side hustles on the web
Here's something you already know:
Everything is online now. Everything.
When's the last time you picked up a book?
(they might be fucking with digital books — for now, I love my Kindle)
And everything you see online has to be explained, promoted, or sold in some form or fashion.
That's where Copywriters come in.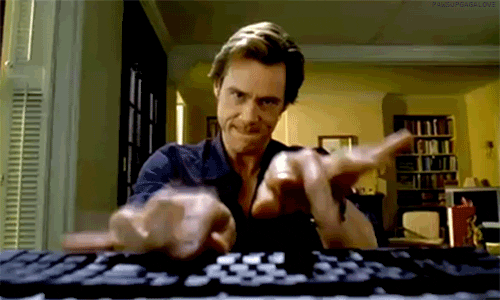 And just like underwear, there's always going to be a market for them.
What Is Copywriting?
Your job as a copywriter is simple. Write.
Write about an idea, brand, products… anything your employer needs.
And how you write about it depends on the goal.
Here are a few basic types of copy:
Instructional/Educational
B2B/B2C
Ad
Script
SEO
Ghostwriting
And that copy can be tailored for different mediums:
Blog
Website
Email
Social Media
EBook
As a novice copywriter, you'll write about a range of topics — finance, men's lifestyle, digital marketing, videogames…
If you've seen it on the web, someone had to write it.
Who Can Copywrite?
I'm not gonna lie to you, not everyone can Copywrite — for money.
The majority of copywriting jobs have two things in common:
Written in English
Written at grade 11, 12 high school level
…writing you'd find in your local newspaper.
If you can't satisfy those standards, copywriting isn't for you — unless you feel like getting paid $10 for 2+ hours of work.
In the copywriting biz, if you want quick and cheap, you slip an Indian a 10 and call it a day. (the quality obviously sucks)
What Do I Need to Know?
The most important skills for making money as a copywriter?
Self-Starter.
Promote yourself and find clients (we'll talk about how in a sec), who you then negotiate work, price, and deadlines with. Managing many clients simultaneously is essential to making bank.
Research.
Like any great journalist, you need to be able to dive into a subject you probably know nothing about and absorb all the essentials.
Write.
Convert what you learn into banger copy organized and designed to persuade (sales), hold attention (scripts), educate (blogs/articles/whitepapers), or build rapport (client lists).
Deliver.
Get the work done on time.
How Do I Get Started? — How Much Money Can I Make?
Just getting started? Your ass is working fries at McDonald's.
Upwork is the place to go to start a copywriting side hustle.
There are jobs ranging from $10 to $10,000.
And they span the gamut from a high schooler's 11th-grade homework to a multi-million dollar marketing company's website.
Don't get too excited, though, you're starting from the bottom.
That means between $20 – $60 writing 1000-word blog articles to help businesses get noticed on search engines — it's the easiest way to build a portfolio you can show off.
Not sounding too hot? I know. Here's the best part:
Copywriting scales. Fast.
With just a few pieces of work under your belt, you can start demanding the higher-end of an entry-level range and quickly escalate after that.
Like any contracting job, the more time you invest, the better the return.
Conclusion
Copywriting is hands down one of the easiest side hustles to get into.
Low barrier to entry. You choose when you work. And someone, somewhere, always needs something written.
I'll be releasing a post on how I crush 1000-word blogs/articles like Joey Chestnut crushes dogs and spines.
Look out for that in the near future. Until then,
Get writing, gentlemen.